Description
History
Early history
We founded GrappleHook Games in 2014, but we have been working on games together since 2012. We started working together in a Game Design Algorithms class at Northeastern University. The game produced in that course became SquadHero, a bullet hell game played with the guitar controller. SquadHero played very well to a crowd, and seemed to be the popular kid at all of the showcases.
And then...
We developed the name GrappleHook Games in 2013 so we would have a brand to put on the games we make. We enjoyed working together, so we continued working on other projects and eventually decided to make it official: we formed a company. After bolstering our team with some incredibly talented individuals, we set out to release our first title, Buzz Breakers Crater Kings Skorecery.
Student Prototypes
SquadHero: Revolver - A guitar-controller-powered arcade sh'mup.
Rune Daddies - An alternative 2D fighter.
Cupid Kerfuffle - A JackBox-inspired match-making cupid simulator.
Buzz Breakers - A minimalist sports-like that would later become Crater Kings and then Skorecery.
Official Projects
Skorecery - A mystical multiplayer sports-like.
Logo & Icon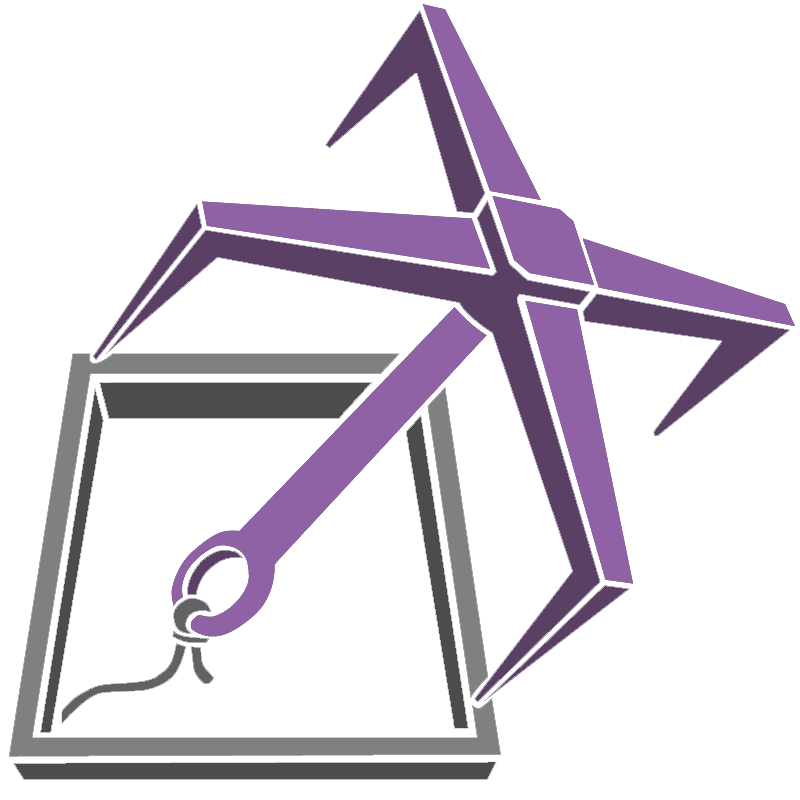 Awards & Recognition
"Winner of the Shield Student Achievement Award" Boston Festival of Indie Games, 14 September, 2013
"Recipient of Best Overall Game" Northeastern University Game Demo Day, 23 April, 2015
"Nomination for Multiplayer and Connected Gameplay." Boston Festival of Indie Games, 10 September, 2016
Additional Links
SquadHero BFIG Innovation Aware

Northeastern University celebrating our victory web.northeastern.edu.
Team & Repeating Collaborator
Eric Peterson

Adam Gressen

Ben Greenier

Jen Tella

Pat Gallagher

Akhil Dakinedi

Nick Bergen

Chris Germano

Early design and development, marketing
Contact
Inquiries

Twitter

Facebook

Web